The skillset and mindset to deliver greatness. Exceptional people interactions of positive defining moments drive customer loyalty.
Our people are innovative, emotionally intelligent leaders that thrive on exceeding customer's expectations on every project.
We have leaders that embrace complexity and ambiguity. We tackle the unsolvable. Being a leader demands empathy, compassion and understanding. We have authentic leaders that genuinely care and connect with people. Leaders who energize the change weary. We tap into the power of all and empower the collective genius we need to succeed.
We inspire teams to a purpose-driven mission with a clear and singular focus. As a leader today, breaking through ambiguity and balancing tactical goals with emotional intelligence is a leadership must-have. We create more agile, more empathetic leaders.
We are solution-focused and adapt based on individual areas of focus. We support and inspire people in their journey of self and professional improvement.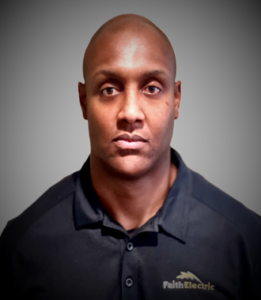 Elijah Adams is Chief Executive Officer and President of Faith Electric LLC, where he has led the transition of the business from a mom-and-pop subcontractor to a large regional contractor. Prior to becoming President and CEO of Faith Electric, Elijah was a Principal in the Industrial and Private Equity practices at Bain and Company, a global strategy firm.
While at Bain, Elijah advised CEOs and other C-level executives of Fortune 500 companies on key strategic issues ranging from growth strategies and turnarounds to merger integrations. Before joining Bain and Company, Elijah was a Vice President in BNY Mellon's corporate strategy group, and worked at the Chapman Company, as an Associate in their Public Finance Group.
Elijah began his career at Comerica Bank where he was a member of their Credit Analyst Training program. Elijah earned an undergraduate degree from Santa Clara University where he received a BS in Finance and a minor in communications. He also has a joint Masters Degree from the School of Computer Science and the Tepper Graduate School of Business at Carnegie Mellon University.
,
Kevin Rose serves as Faith Electric's Chief Operating Officer and Sr. Vice President. He brings more than two and a half decades of experience in the energy and construction industry, ensuring safe, timely, efficient, and quality delivery for each Customer. Kevin is a licensed Master Electrician an I.B.E.W. Journeyman Lineman and is a Certified Utility Safety Professional. He has held supervisory roles at many of the top high-voltage electrical contractors operating in Georgia, Illinois, New Jersey and California. Kevin has extensive knowledge in the construction and maintenance of overhead and underground distribution systems and in emergency storm restoration practices.
Kevin began his career in Georgia, he worked at Georgia Power as a Troubleman, then transferred over to the construction side where he led the construction and maintenance of overhead and underground distribution systems. Kevin supervised energized helicopter operations in Illinois for a company focused on transmission line construction and maintenance. Kevin has extensive knowledge of the transmission and distribution electrical grid from the substation to the Customer's meter. In addition, Kevin has a vast understanding of state and federal regulations, C.B.A., construction standards, GO95 and 165 rules, N.E.S.C., N.E.C, and O.S.H.A. Safety.
Kevin has many developmental certificates in executive leadership from the Wharton school of business. Kevin is a Certified Utility Safety Professional (CUSP) holding a T&D, Civil, and Substation endorsement. He also holds an O.S.H.A. 30 T&D certificate. As a Leader, Kevin promotes a safe productive environment for employees and appreciates feedback.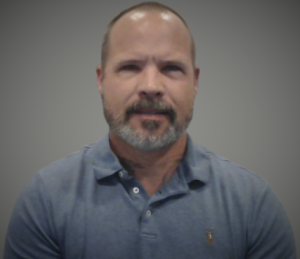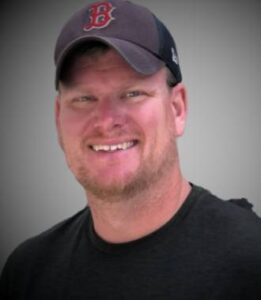 Mike Johnson serves as Vice President of Safety. Mike is a EHS professional with documented contributions to providing superior results in reducing occupational safety exposure, building safety cultures, and mitigating risk. Mike has over 18 years of construction safety experience specializing in Electric Transmission and Distribution.
Mike is responsible for developing, implementing, and managing all safety programs, policies, and procedures. Mike brings expertise in safety engineering, natural gas, telecom, civil and electric utility work. Mike also serves as Faith's Designated Employer Representative for the company's DOT and Non-DOT substance abuse testing programs.
Mike has extensive work experience with live-line transmission maintenance and helicopter crews. Mike has a nationwide history of leading and managing multi-disciplinary EHS teams, EHS programs, and large utility construction projects.
Mike is well versed in the ability to design and drive EHS programs through the utilization of key metrics with a proven capability to implement continuous improvement in operational processes by incorporating occupational safety as a guiding business principle.
Mike has proven organizational leadership skills aimed at promoting workplace safety in the construction industry.
Marsha Brachman serves as Faith Electric's Vice President of Human Resources.  She brings more than two and a half decades of progressive experience, responsibility and success implementing Human Resource strategies and initiatives delivering results throughout an organization and across various industries.  She sets a standard of excellence and maintains organizational integrity while driving strategic initiatives.  Her goal is to continue building leadership capacity within Faith Electric and deliver results while promoting Faith Electric's Mission, Vision, and Values.
Marsha is proudly credentialed as a Senior Professional in Human Resources (SPHR) and as a Strategic Human Resource Management-Senior Certified Professional (SHRM-SCP).  She has a reputation for being an effective communicator, collaborator, and influencer, and prides herself on engaging with professionals at all levels of an organization.  Marsha is passionate about driving continuous improvement across all areas of Human Resources and ultimately insuring our organization's continuous growth and development.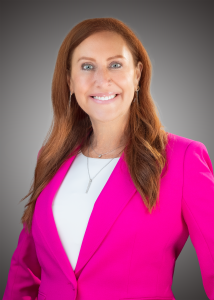 Narci Fierro is the Director of HR. Narci has over 20 years of HR leadership experience in the manufacturing, distribution, engineering and construction fields. His diverse experience in H.R. includes legal compliance, safety, policies and procedures, recruitment, payroll, benefits optimization, workers' compensation, coaching and mentoring, and employee engagement. He is credentialed by the Human Resources Certification Institute and the Society for Human Resources Management as a Senior Professional in Human Resources and maintains his SPHR and SHRM-SCP certifications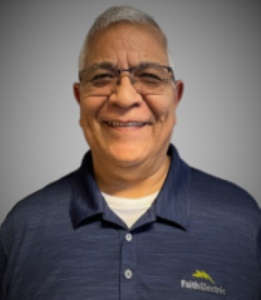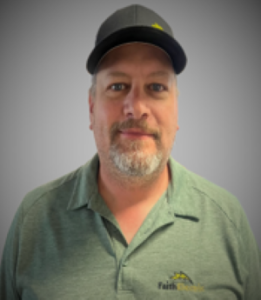 Michael Collinson is Faith Electric's Financial Controller. Michael holds a CPA, and CMA, and is an International Accounting and Finance Team Leader. Michael brings with him extensive practical experiences from several industries. During Michael's time at Faith, he has formed a progressive and Industry leading Accounting and Finance team that is poised to support the unlimited future growth of the Company. His expertise and Strengths include coaching, mentoring, process management and engineering, system implementation, budgeting and forecasting, treasury and cash management, analytics, and general and international accounting. Mike has a passion for putting customers first.
Flora Aguirre is Faith Electric's Office Manager. Flora has over twenty + years and a wealth of experience within the electrical contracting industry. Flora dedicated of all members of the company and is responsible for managing the functions of the Faith organization. Flora holds a critical position, and Flora cultivates behaviors to support the organization in order to continue to provide high-value, quality service to our overall organization and customer. Flora strives for safety first and creates and supports policies and procedures. Flora is passionate about professional development through Coaching and mentoring, and employee engagement.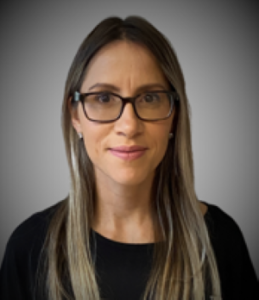 Mike Lewis, Faith Electric's Superintendent, has over 20 years of experience in the Electrical Industry. He is experienced in Transmission, Distribution, and Substations.
Mike is a journeyman lineman and has over 10 years of experience in supervisory roles on SCE and National Grid.
Mike holds an OSHA 10 Cert and understands N.E.C.A., I.B.E.W. CBA, GO95 rules, and O.S.H.A. Safety.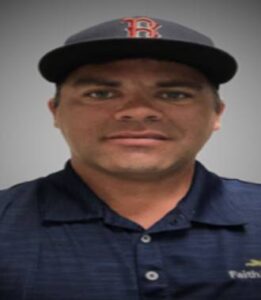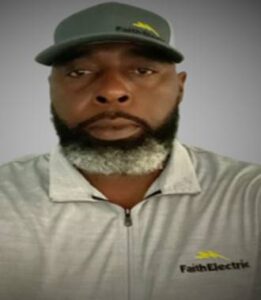 Pete Carter, Faith Electric's Superintendent, has over 20 years of experience in the Electrical industry. He is experienced in Transmission, Distribution, and Substations.
Pete is a journeyman lineman and has over 15 years of experience in supervisory roles on the SCE grid.
Pete holds an OSHA 10 Cert and understands N.E.C.A., I.B.E.W. CBA, GO95 rules, and O.S.H.A. Safety.
Nick Boskers, Faith Electric's Superintendent, has over 20 years of experience in the Electrical industry. He is experienced in Transmission, Distribution, and Substations.
Nick is a journeyman lineman and has over 10 years of experience in supervisory roles on SCE, SRP and Enmax grids.
Nick holds an OSHA 10 Cert and understands N.E.C.A., I.B.E.W. CBA, GO95 rules, and O.S.H.A. Safety.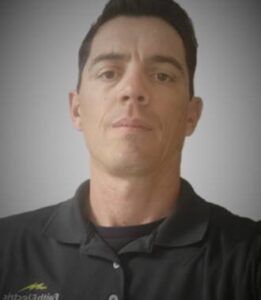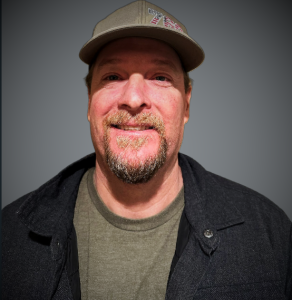 Brian Davis serves as Faith Electric's Operations Manager. Brian Davis is a IBEW, Journeyman Lineman, with over 30 years of experience in the distribution and transmission line industry, Brian has a wealth of knowledge and expertise in supervisory roles across the United States, including Arizona, California, Oregon, Texas, New Mexico, and Florida.
Brian's career started with a four-year apprenticeship through Southwest Line Constructors in Arizona, where he worked for multiple contractors. He has since held various positions, from journeyman lineman to foreman, general foreman, superintendent, director of operations, vice president, and president.
Throughout his career, Brian has acquired extensive knowledge not only in distribution and transmission construction but also in safe work practices, safety culture, customer service, and construction timeliness. He holds numerous certificates, OSHA 10 T&D, OSHA 30, and certificates in leadership and personal communication.
At Faith Electric, with Brian's leadership we can ensure efficient and timely project delivery while maintaining high standards of safety and customer satisfaction. His expertise and leadership are integral to our company's success.
Mark is a highly skilled and experienced professional in the General Construction and Industrial Electrical industry, with over 21 years of experience working in various capacities such as apprentice, Journeyman wireman, Foreman, General foreman, and Superintendent. As a state-certified electrician through the California DIR, he has worked on a wide range of projects, including Power Generation (Solar & Steam), microgrids, clean water/wastewater treatment plants, and Substations. Mark has also worked extensively with instrumentation and control systems, including the installation of SCADA systems and radio networks. His proficiency in startup and commissioning has been a valuable asset to all his projects.
Mark is also recognized as an accomplished cable splicer and has a wealth of experience in electrical testing, strictly adhering to the industry's most rigorous standards, including the NEC, IEEE, and NETA. His expertise and dedication to his craft have earned him a reputation as a reliable and skilled professional.
Mark's extensive knowledge and experience, combined with his commitment to delivering exceptional results, make him an invaluable asset to any team.